Tough Mudder 2017!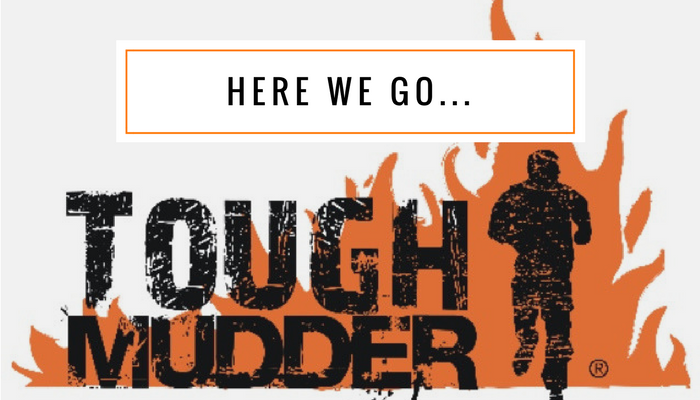 In just over two weeks a myself and a team from the gym will be taking part in Tough Mudder. Now this event isn't something new and has been about for 5 years or so but I will be the first time I have done anything like this. I have wanted to do one for a long time but have just never got round to it. Time to see if I can actually manage it.
I am really excited and slightly nervous as don't know what to expect and I am trying my hardest not to watch much footage of the obstacles before the event. Hopefully this will provide and element of surprise and no preconceived ideas. As I would probably just over think it and keep falling in the water at every obstacle. But I do know one thing for sure it's going to be a lot of fun.
I think it's great to challenge yourself with things like this and not just play it safe all the time. In that case it relates a lot to everyday life. If we just play it safe then we won't be moving forward in life and be accomplishing the things we want to. So just make sure you step out of your comfort zone now and again to ensure you don't get lazy.
The other part about Tough Mudder is the team aspect of it all. We have a group of 16 people taking part and the great thing is we all have different strengths and weaknesses that will be vital in helping each other get through the course. We will be all motivating and pushing each other on the make sure we all reach the finish line. You can only get so far in life on your own so have a great support network of people you trust is vital.
Well wish us luck and I am sure we will all come out the other side of the event with a big smile on our faces and a cider in our hands J But please just have a think about those two concepts:
Challenge yourself and push out your comfort zone on a regular basis.
You can only get so far on your own.
They are two things that will help you lead a happier and healthier life.
Take note.