Knowing when to stop…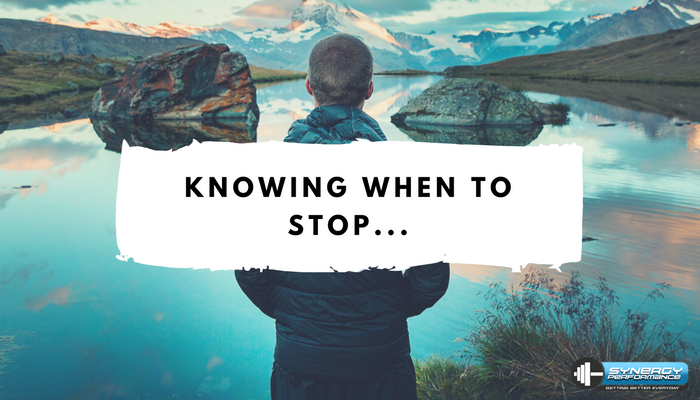 Most of my health and fitness advice is aimed at helping people improve their routines and habits to make their nutrition and exercise more effective. Also so that it leads people to reach their goals and feel happy/healthy. However today I would like to discuss something slightly different.
Taking time off!
I am going on holiday and taking a week away from it all, well as much as possible to re charge the batteries and spend some quality time with the family.
My question is do we do this enough?
If you are a hard worker with a busy schedule that has to maintain a work, social and family life then you need to ensure you throw in some down time to cope with the demands of everyday life. Now don't get me wrong if you also look after yourself in terms of your health and fitness by eating right, sleeping well, drinking enough water and exercising then you will be able to operate at a high level. Sustaining energy levels on not feeling tired most of the time.
But long term we need to schedule in downtime to re charge mentally as well as physically. When we break that everyday day routine and go somewhere different or try something different then we can reap the benefits when we go back to normal everyday life.
I know most people don't need to be told to take a break or a holiday but some of us do. When you are working hard to provide for your family and be successful sometimes it's hard to take time away. But like I mentioned before it will only benefit you in the long run.
Our bodies are amazing machines but just like if we eat too much food or drinking too much alcohol it will start to fail on us. So if you have the chance to get away or do something different then make sure you take it.
I mean actually take it…
Don't spend it checking in Facebook to see what everyone else is up to or doing the same old stuff you always do but just not going to work. Be present and enjoy the moment because before you know it you will be back to the grind.
That's what I intend to do.