Is It Value For money?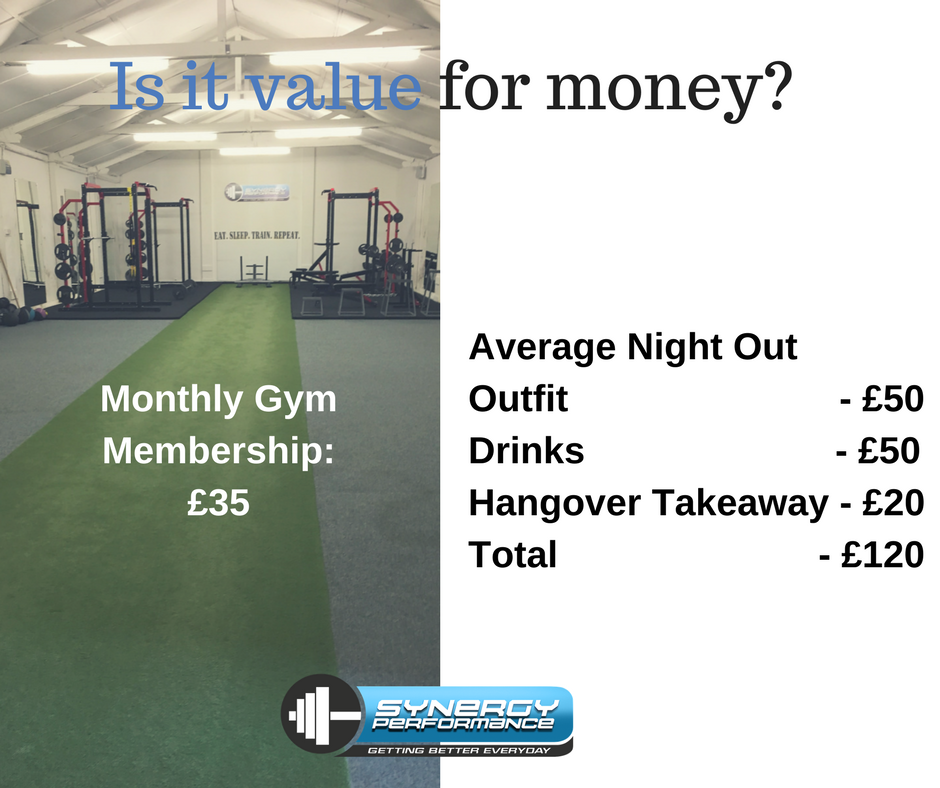 We all want it but I imagine we all have different ideas when it comes to what is value for money…
I am here to argue the case for the gym membership. At a very reasonable £35 per month (depends which gym you go to) I think you would be much better off spending your hard earned pennies on this rather than some of the other commodities on over these days.
A night out can cost you over £100 and that includes feeling terrible the next day and not getting much done. That's 3 months at the gym, well nearly. Then there is things like watching TV, I know some people who pay between £70 and £100 per month for the privilege to watch the TV. (My advice is get a Fire stick and Netflix, much cheaper)
Most of us like food and we really like it when someone else makes our food. Like the man from your favourite takeaway shop making it. If you have 3 – 4 takeaway's a month that could be £50 – £70, which seems like a lot for 3 or 4 meals but that's the reality. I am not against any of the things I have previously mentioned. I like a night out, a decent TV show and a good meal as much as the next person.
However I am just highlighting the amount of money we spend on various things, not to mention all the other nonsense we spend our money on. Some people don't have a gym membership because they feel they can't afford it. Which when you compare it to all these other outgoings seems bonkers. You can drastically change your health and fitness for just over £1 per day.
£1 PER DAY….
I am just asking you to consider what you think is a priority when it comes to how you spend your money. Things that make you feel and look better or things that make you feel and look worse. Surely that's a no brainer?
Life is to be enjoyed so splashing the cash on things you enjoy is certainly not a bad thing. But I would also say it can be enjoyed so much more in full health, bags of energy and some motivation to see the world, do fun things and live life the way it was meant to be.
To the fullest.